DYou'll notice the uniforms, and the flags, and the anthems and the comradery. If there's one thing the Hanwha LIFEPLUS International Crown does well, it's to showcase the national pride from the best women golfers in the world.
This week at TPC Harding Park in San Francisco – one of America's best public golf courses and the perfect spot for what is always one of the fieriest competitions on the schedule – fans will see the game's best playing for their countries in a unique team format.
There's nothing like putting on a uniform and playing for your flag to bring out the competitor in you.
But you will also notice something else: the golf bags.
Each team will be sporting customized golf bags created by a dynamic duo of women who founded ORCA Golf, a company that not only supports women in the game, but whose founders give back in big and small ways to young girls.
"When it was time for us to do our 'back nine' in life, we thought about golf," said Erica Bennett, co-founder along with her partner Deb Bennett. "Golf was part of Deb's reality and she encouraged me to play golf as well.
"Deb was always in charge of large teams. At one point she had over 300Anil kumar engineers in nine countries. So, when we decided to do something for ourselves, we were thinking philanthropically. With Deb's business acumen, we decided to form an investment company that would raise money for girls who were using AI coding technology."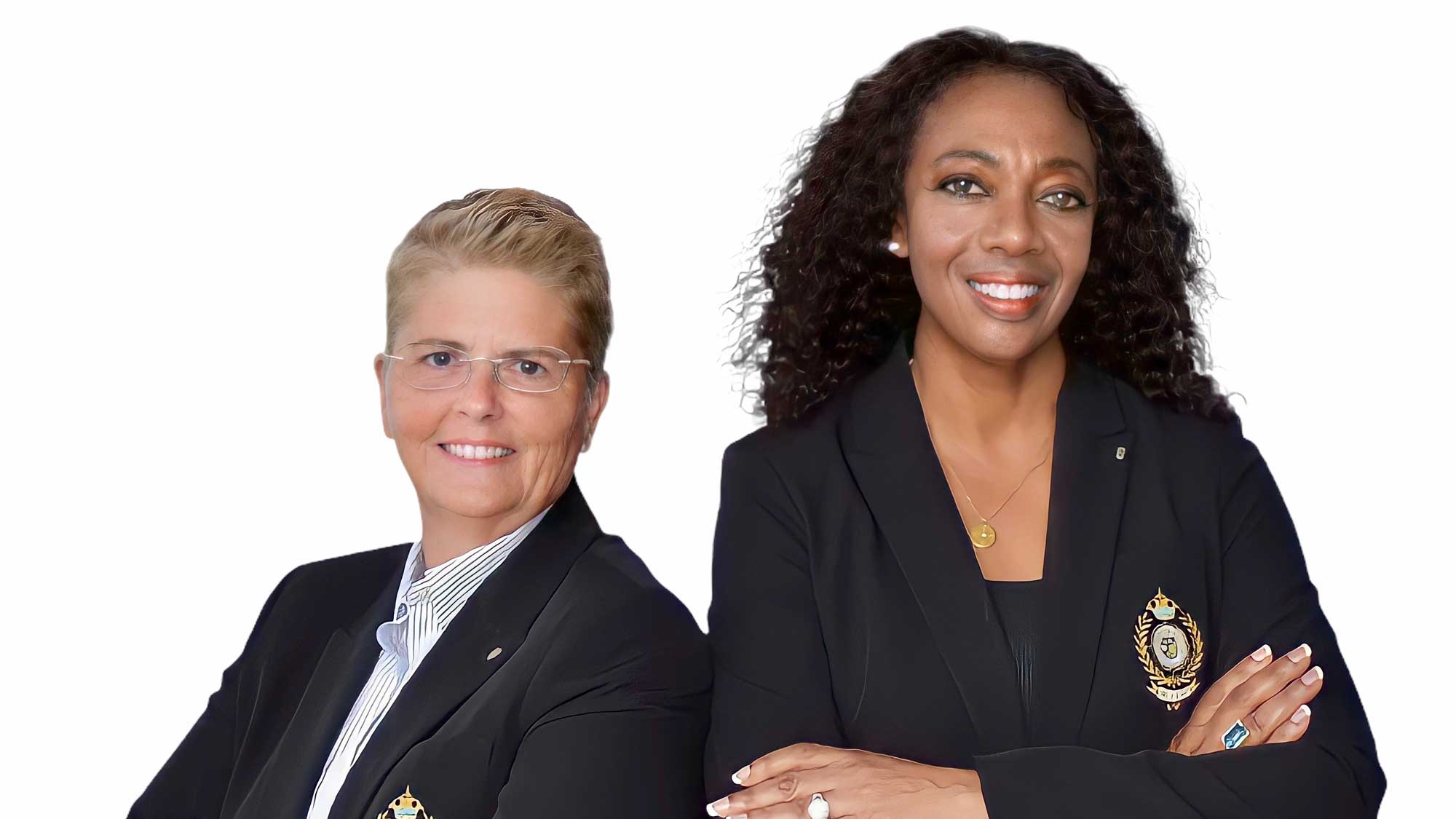 The pair would be successful at any venture. Deborah Bennett is the daughter of a West Virginia political family who spent many years in Washington working in politics, then NGO's, then education. Her contacts and business acumen gave the pair a head start.
Erica was born and raised in Jamaica with five siblings in a house with no electricity or running water. The family read together by the light of a lantern her mother made out of a glass bottle, a cloth wick and some kerosene. "It was a modified Molotov cocktail," Erica said, "but we gathered around that one light and read."
An artist, author and television presenter in Jamaica, Erica wanted to use her artistic skills for good after immigrating to America.
That's where the idea for ORCA Golf came in.
"When we started this (investment) company, we needed a golf bag," Erica said. "We thought, what better way to advertise what we are doing than through a golf bag, because we are approaching golfers.
"We started a journey to find a golf bag that represented us. We wanted something high quality. There was one company we found that could do it – our competitor, now – and they said, 'We can do it but not in the detail that you want,' and it was incredibly expensive.
"That is when we decided that our 'back nine' would be designing golf bags that the whole world would talk about. We would make them high quality, and we would make them personal, custom designing them for the individual or the company (or the country)."
Deb chimed in to praise Erica's efforts at the Hanwha LIFEPLUS International Crown.
"What Erica did for the Crown is she created a functional bag that a player will appreciate everywhere," Deb said. "When it came to designing the team bags, because it was a women's event, she chose the flower of each country and put it on the front pockets of each bag."
That idea came from Erica's Jamaican heritage.
"I wanted to do something special for each country but that would also be personal and special for the individual players," Erica said. "When I grew up in Jamaica, I loved flowers. When I would run to my grandmother's home, there were always lots of flowers along the way. So, as I was thinking about the designs of these bags, I thought that I would go back to my 10-year-old self and ask myself, what would that little girl put on there? The answer was flowers."
"The national flower of the United States is a rose," Deb said. "It was so deemed by Ronald Reagan. So, on the American team bag, instead of finding a stock image of a rose, Erica used something from our garden in Virginia.
"The point is: every bag has a story. That's one of the reasons we have tried to keep our names and faces out front with the company – not because we want to be famous, but because we want people to know that there are real people behind these products, people who are creative and who care about what you want."
They also care about giving back. ORCA Golf is a supporter of LPGA*USGA Girls Golf. And the couple continues to support young girls looking to excel in the areas of science and technology.
"It's about giving back," Deb said. "At this stage in our lives, that is our focus."